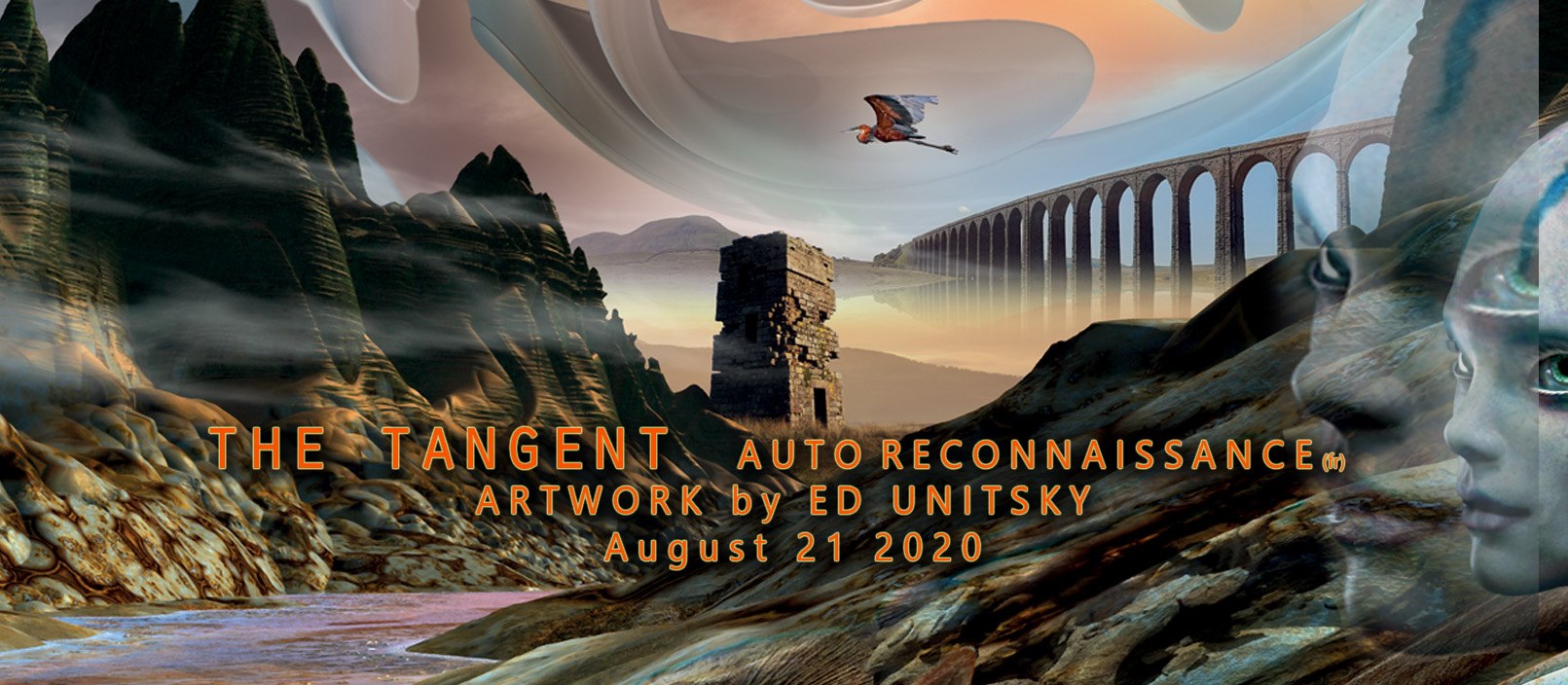 Welcome to the site of UK/EU Progressive Rock band The Tangent! The Tangent are a well-established and much loved band with nearly two decades of creative output and 11 studio albums behind them and plenty more planned for the future. Here you'll find info about the band and its operations, its music, lyrics, philosophies and convoluted history. Check out the site to get a broad view of what the band is all about. We have compilation playlists for Spotify users that are specifically designed to let you listen to different areas of our music through the past 18 years, we have videos, an online shop, articles written by the band and others, reviews and links to our active social media presence. We hope you enjoy your time at the site, and hope that our policy of having stuff to read as well as listen to will help you gain a deeper understanding of what it is that we are all about.
We are proud to say that our new album (our eleventh) will be released on Insideout/Sony on the 21st August this year, the record company have already released the track below on Youtube and there's lots more to come!
Tower of Babel
(New)
Taken from the album "Auto Reconnaissance", out August 21st, 2020!
Andy comments: "The Tower Of Babel' is a new field of work for The Tangent, a real attempt to do the kind of highly complex popular song that Steely Dan excelled at. It seeks to appeal at as many levels as possible whether for the subtle chord structures, instrumental solos or for the catchiness of the choruses. It's probably the first time the band ever wrote something with a specific view to it being a "single" release. In the end, the four minute song took longer to write than either of the two epics that it shares the album with. The song is a humorously cynical look into the way technology has helped Bureaucracy become even more invasive in our lives, from "Tick The Box" job application forms - to directed advertising – via phone calls which tell you to "use the website instead".
Life on Hold
Taken from the album "Auto Reconnaissance", out August 21st, 2020!
Andy comments: "'Life On Hold is the cheerful up-tempo Prog Rock foot-stomper we chose to kick off our album. It sits alongside pieces we've done in the past like 'GPS Culture' and 'Spark In The Aether', 'Crisis In Midlife' etc and it's a flavour we do like to return to now and then. This one is influenced by things like that first Asia album, stuff like Kansas and Boston, and the kind of thing that Transatlantic might bang out at you. It's part of our genetic makeup, but of course only one part. Although there's a fair amount of accessible tunes on the new album, there's some seriously deep water around too. And no, 'Life On Hold' has nothing to do with Lockdowns. It mentions Jean Paul Sartre, which is not normal in foot-stompers. Get it ON!! Bang, and the dirt is gone!"
Lie Back & Think Of England (Teaser)
Taken from the album "Auto Reconnaissance", out August 21st, 2020!
A short excerpt from the 28 minute epic song from the new album give a flavour of what to expect in this staggeringly ambitious piece which is the deep heart of the album. Contains spoilers!
Interview with Andy Tillson