The 2022 incarnation of the band is beginning to look like a stable lineup - something which the Tangent spent so long unable to achieve. Everyone is totally onboard with the fusion of Jazz, Prog, Punkishness and electronica that The Tangent likes to cook up and they are a good group of friends and although they don't meet up often, it's a real blast when they do.
Andy Tillison
Keyboards/Vocals
Founded the band in 2002 as a one off project to do some classic style Prog. At the time he was keyboards player/writer for Po90 (Parallel or 90 Degrees). Andy calls himself the bands MD and composer/lyricist but he is a keyboards player of considerable flair who focusses tightly on Organs and synthesisers - both of which he plays to impress. He has written the music and lyrics for 95 percent of The Tangent's output over the years and takes a practical hand in every aspect of the band's work, from Music to production, artwork layout and sleeve design, promotion and concept. Although a staunch supporter of Progressive Rock in general, Andy's early days in music were in the burgeoning punk and New Wave scenes of the late 1970s.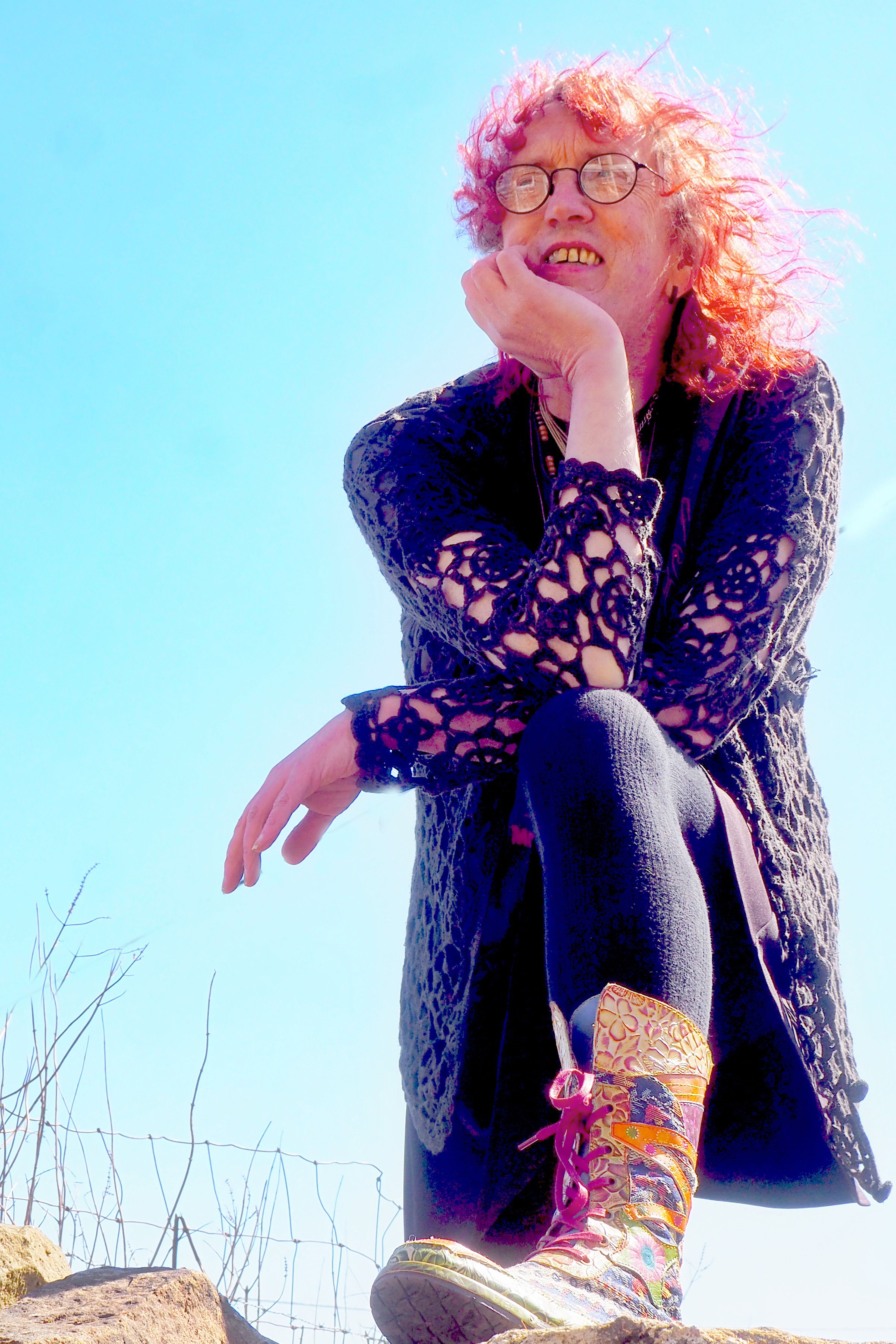 In the 80s he was well known in the birth of the hardcore punk/metal/death metal scene as a studio engineer who was actually on the same side as the artists who booked him. His first widely released album was on Peaceville Records, a label known for its hardcore stance and which was the first label of bands like Anathema and Opeth, and was by his band "Gold Frankincense & Disk Drive". He has performed sessions for Big Big Train, Cosmograf and Argos and worked most recently as a co producer on the debut album by the widely lauded ZOPP - a brand new and young Progressive/Canterbury band from the UK. He spends most of his time devising whatever The Tangent are planning next, keeps fish, rides motorcycles and is a CB radio fanatic.
Jonas Reingold
Bass Guitar
One of modern prog's most outstanding musicians, Jonas first appeared to most of us when he joined The Flower Kings in the late 1990s. He was immediately visible as that most rare of creatures, a Star Bass Player - someone whose not just damn good at doing the job, but someone who makes the whole band shine, someone who focusses the listener and viewer onto the bass as an instrument in the way that Squire, Pastorius, and Entwhistle did so well.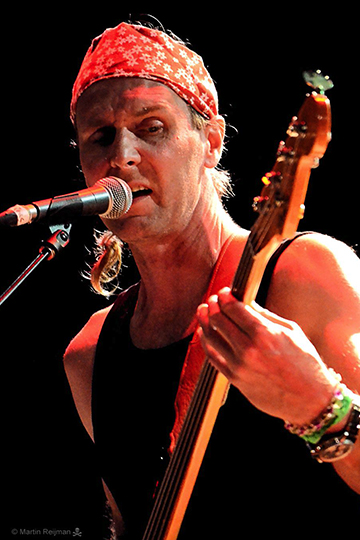 A widely booked musician, Jonas's credits include all albums by The Flower Kings since his debut on "Space Revolver", plus his related work for Kaipa, The Sea Within and currently he's part of the Steve Hackett Band's highly successful touring company. His own band Karmakanic shows his massive writing skills off to their best and this band and The Tangent have pooled resources on tours to become "Tangekanic", a live company that plays the music of both bands side by side.
Luke Machin
Guitars/Vocals
When Luke debuted with the Tangent the sound of jaws hitting the floor was audible over the sound of the PA system. He was only just into his 20s then and his talent was just scaring. A childhood fan of artists like "It Bites", luke had a guitar in his hand since being able to stand up. He was trained at the Brighton Institute of Modern Music where he studied under people like Guthrie Govan, and was able to play along with legends like Robert Plant and Jeff Beck.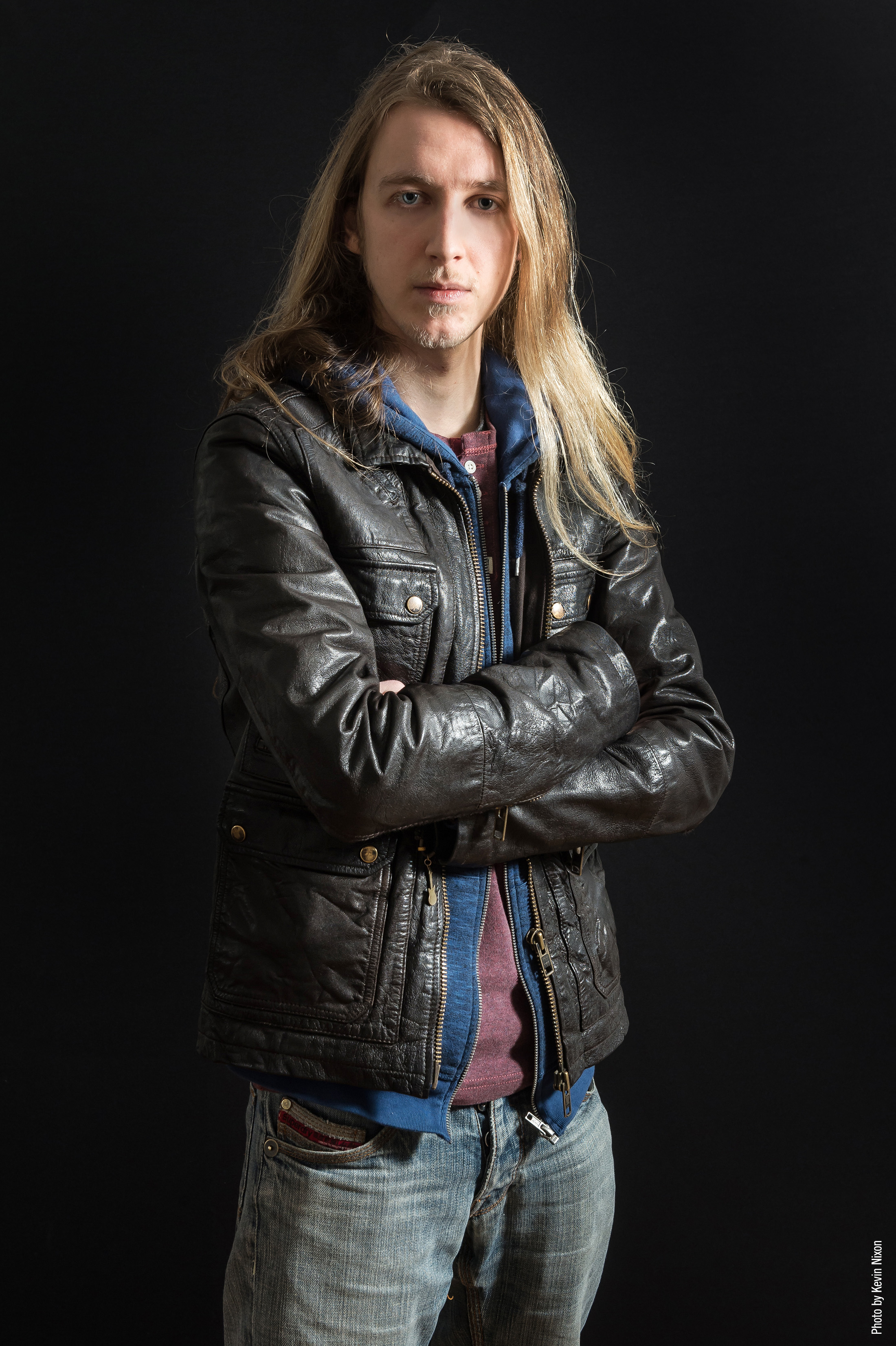 Since his arrival with The Tangent in 2010 he's played on all but one of the albums they have released and built up a reputation that has seen him work with Kiama (Rob Reeds band project) , Damanek, Karnataka and finally getting to be in the Francis Dunnery's It Bites band which he'd been a fan of since the age of 3. His own band Maschine has released two very popular albums and Luke has really made a splash. Luke is ultra involved in the creation of The Tangent's music, getting his hands dirty in the nitty gritty of production (at which he also excels). he has a massively varied set of musical influences from modern soul/rnb, Fusion, Djent, Death Metal and Prog Rock. This attitude has made him the perfect guitarist for the band since day one.
Theo Travis
Saxophone/Flute
Played on more albums by The Tangent than any musician other than Andy, Theo arrived one album late to claim the whole set. Replacing David Jackson is no easy task, but Theo did it with style and grace. Theo is a well giigged and in demand musician whose CV is impressive enough to be dizzying. Regular wind player for Gong for many years, Duet gigs and albums with Robert Fripp, Live work and albums with Bill Nelson, The Soft Machine of which he is a full paid up member, not to mention the tour he did not so long back with Dave Gilmour.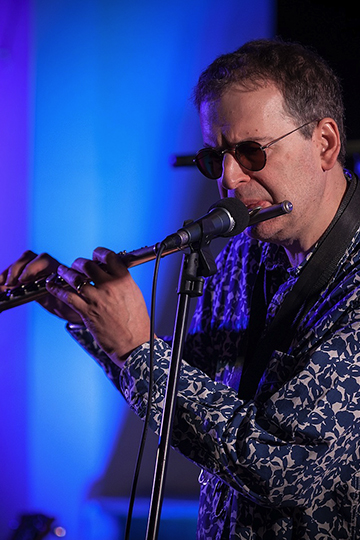 He has a raftload of his own solo music, plus his own band "Double Talk". He's co written music with Andy for The Tangent and has not missed a release since his debut. His visits to Tangent HQ are as regular as a bank holiday, always enjoyable and always give the Tangent the extra something.
Steve Roberts
Drums & Percussion
Steve is the most recent addition to the stable, but the band see him as their drummer and have done since the off. Steve had impressed the band through gigs The Tangent had done where Magenta and Godsticks were also on the bill. Having an almost identical record collection to Andy didn't hurt, his love for bands like Egg, Return To Forever, Gong and Bo Hansson meant that communication between compose and drummer became easier than at any point in the past.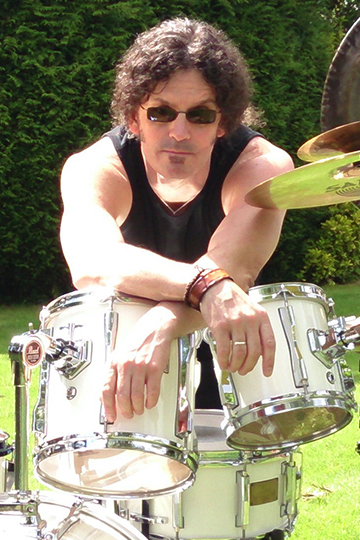 Steve, as well as working with Magenta and Godsticks also was drummer for an ELP tribute band called Noddy's Puncture and at one point actually found himself playing with Keith Emerson who had got up from the audience to play along. Steve's a keyboards player too and he is a lover of analogue synthesisers, he's currently working with The Tangent and The David Cross Band (The violinist from King Crimson)
Ed Unitsky
Cover Design and Artwork
Ed Unitsky has provided artwork for 6 of the 11 studio albums by The Tangent and 3 of the live albums. When working with The Tangent, Ed's artwork can often actually shape the way the music ends up sounding. As this works both ways, when they have an "Ed" album, Andy tends to think of him as being part of the creative unit - like another band member because the packaging and the music have a symbiosis.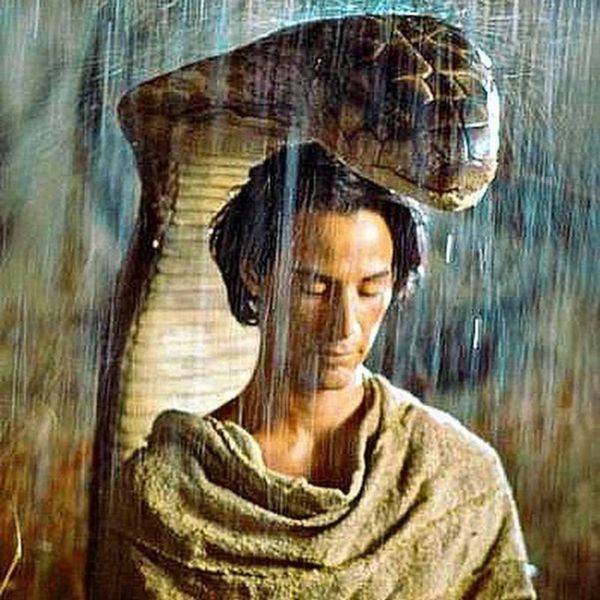 The Tangent's debut album was also Ed's debut mainstream release and the relationship over 18 years has been fruitful. Ed's worked with The Flower Kings, Unitopia, Manning and many other artists since that debut and has cemented his place in the history of Progressive Artwork alongside Woodroffe, Whitehead and Dean. Artwork is available from: http://www.edunitsky-store.com/